Posted by Roy Chia on 10th Jun 2019
What is the difference between AC and DC Ceiling Fans In 2019?
AC vs DC:
Benefits of DC Motor Ceiling Fans >

Shop for DC fans
DC fans use less energy – up to 70% less than a AC fan.

DC fans are extremely quiet.

DC fans usually have more speed options e.g. up to 9, as compared to standard 3 speed AC fans

DC fans have forward/ reverse function

DC motors are more slim, introducing more modern slim designs for ceiling fans
Here are some of our most popular DC Ceiling Fans:
1) Acorn DC-159 52"
This DC ceiling fan is super slim and suitable for low ceiling height e.g. HDB and Condo. The lighting cover is flat and come with LED tri color option, bright enough to light up the whole room.
From $249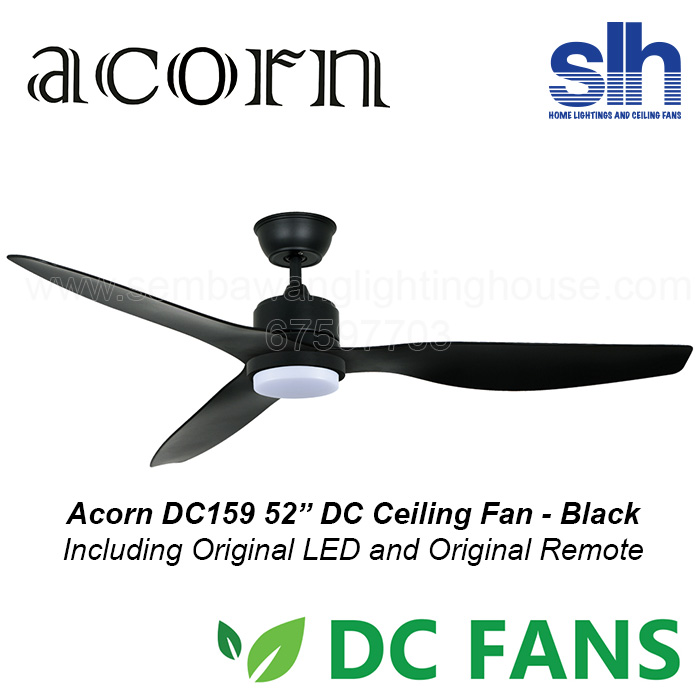 2) Crestar Valueair
As the name implies, this model is value-for-money. Comes with many sizes (40". 46", 48", 55") to suit the various needs of your home. Comes with touch screen remote and forward/reverse function.
From $298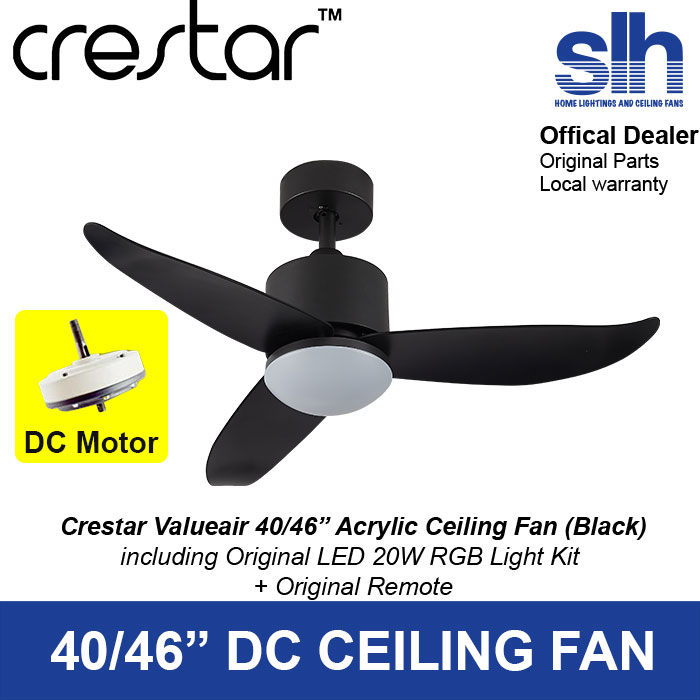 3) Crestar Airis
This is the newest model of DC ceiling fan from Crestar. Comes in special color light wood and dark wood, the fan have unique features like tricolour dimming LED and forward reverse speed. There are 6 wind speed giving you flexibility in finding the volume of air you like.
From $400+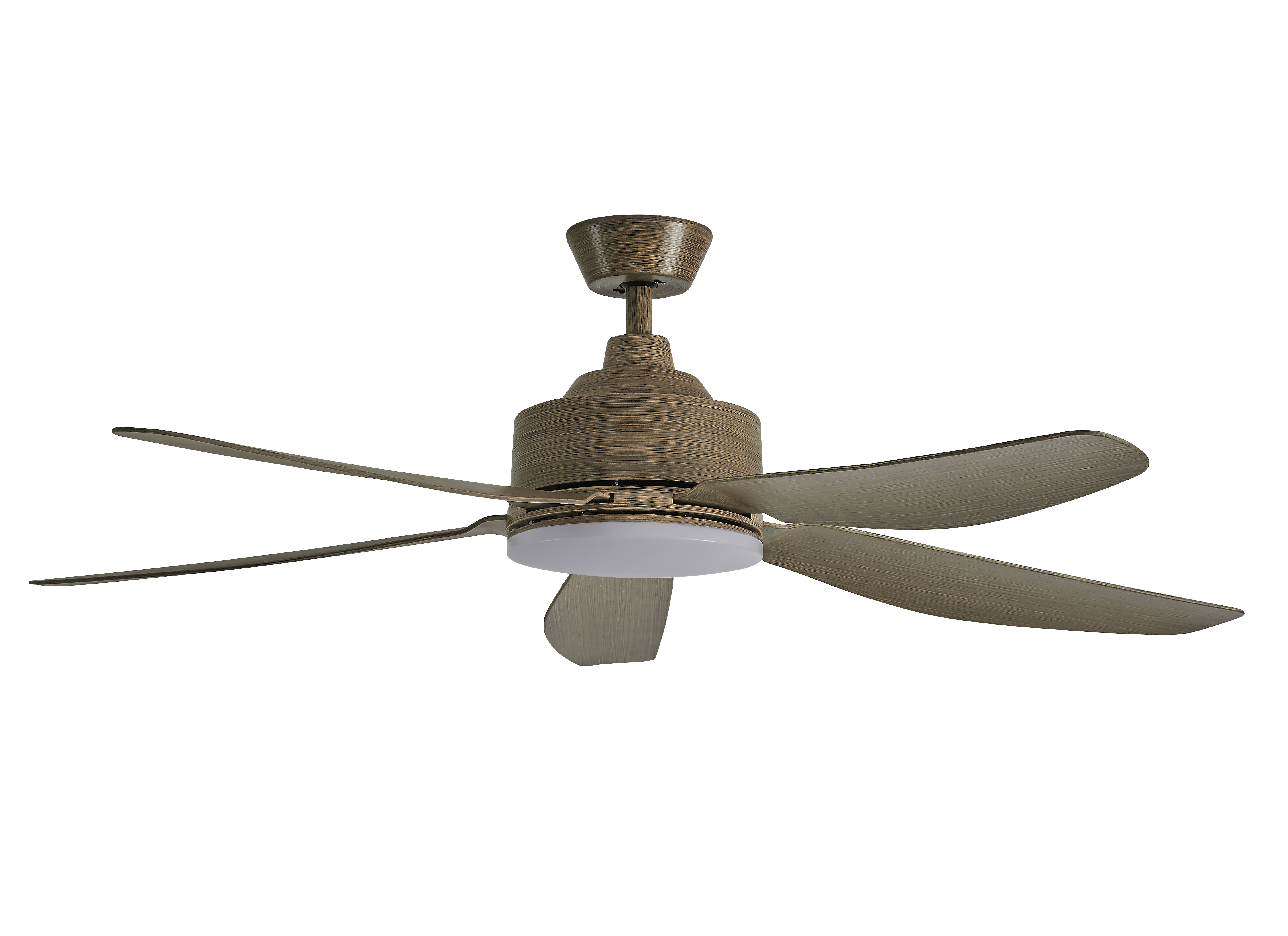 4) Kaze Kino/ Zino
This is the newest model of DC ceiling fan from Kaze. This model comes with ABS Aerofoil blades like aeroplane wings, generating good wind for the household. The most popular color is matt black beautiful finishing.
From $400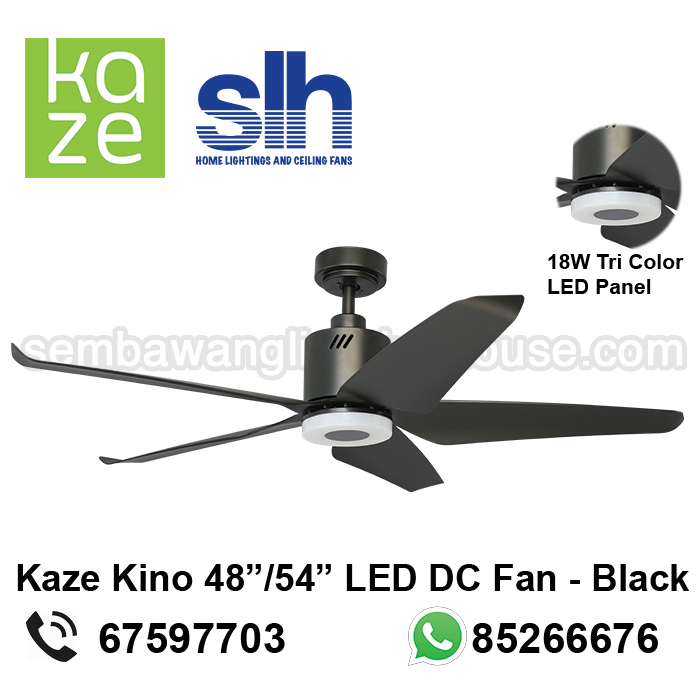 Benefits of AC Motor Ceiling Fans:
AC fans are cheaper

AC fans generate stronger wind output

AC fans are still save energy, using up to 100W, which is less compared to other household appliances.
What is right for me?
You won't go wrong with either. We have carefully curated a range of ceiling fans that are budget friendly, dependable with local warranty and good service. If you are going for the latest trends with most features and modern slim designs, then DC will be best for you. If you like to cool down your home asap with strong wind, then AC will be ideal for you.
Do contact us at (65)67597703 or WhatsApp (65)85266676 or visit us in store to purchase at 602 Sembawang Road S758458. Thank you!