Posted by Rachel Tan - The Fun Empire on 23rd Jul 2021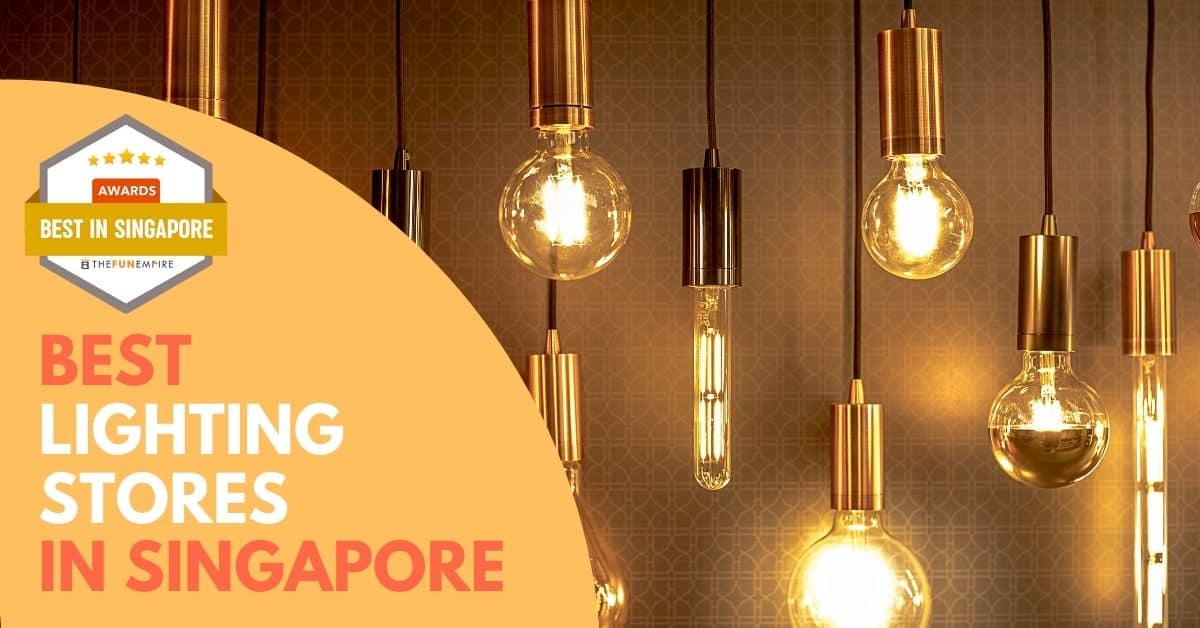 https://www.thefunempire.com/lighting-stores-singapore/. Check out this article where Sembawang Lighting House is featured as one of the Best Lighting Stores in Singapore. Special thanks to The Fun Empire - the number 1 team building company in Singapore.
Unknown to many, lighting actually plays an important part in interior design. With a change of lighting, a house can feel cosier or seem bigger than it actually is. how do you find the Best Lighting Stores in Singapore?
3) Sembawang Lighting House
| | |
| --- | --- |
| Key Products | Home LED Lighting Fixtures, Ceiling Fans, and Corner/Wall Fans |
| Website | www.sembawanglightinghouse.com |
| Address | 602 Sembawang Road, S758458 (shophouse beside Sembawang Shopping Centre) |
| Phone | 6759 7703 / (Whatsapp) 8526 6676 |
| Email | slh8888@hotmail.com |
| Operating Hours | 10am-7pm Daily |
Since 1997, Sembawang Lighting House (SLH) offer a wide selection of home lighting fixtures and ceiling fans. They are the authorized dealer for over 10 brands of the ceiling, including KDK, Fanco, Crestar, Acorn, Samaire, Spin, Decken, Vento, Bestar and Efenz. Customers can contact them via their website or WhatsApp them for enquiries and transactions. Their range of led lighting fixtures includes crystal chandeliers, hanging dining lamps, acrylic ceiling lamps, track lights and downlights. They even have a team of local experienced electricians if customers require installation service for items bought from SLH.
Key Differentiators
Practical lighting fixtures for home (i.e. crystal chandeliers, tiffany dining lamps, hanging lamps, acrylic ceiling lamps, track lights, downlights). Their lamps are easy to replace with E27 bulbs or magnet led panels. They offer carry-in warranty for our lights.
Compare across 10 ceiling fans brands with local warranty. They are the authorised dealer for various ceiling fan brands such as KDK, Fanco, Crestar, Efenz, Acorn, Bestar, Flaire, Vento, Samaire, Spin, Kaze, Decken. Welcome to try before buying. Come with local warranty. You can compare across various brands in a shop, with over 20 ceiling fans on display in store.
4.8/5.0 star reviews from over 1,000 customer reviews on Google and over 500 reviews on Facebook. Their customers are their biggest advocates. Their customers say that they provide an efficient service from purchase to delivery/installation. They use a team of reliable, local experienced electricians for items bought from SLH.
Client Testimonial
"Bought online and Sembawang Lighting staff was great. Very helpful and answered all my questions. The installer was also fast, neat, and helpful. Very happy with my purchase"