Posted by Roy Chia on 29th Aug 2019
A ceiling fan is one of the most important appliances in a household. Since it is so hot in Singapore, it is very important to cool down the room efficiently and quickly.
What are the benefits of owning a ceiling fan?
Cool down the space: A ceiling fan helps greatly in cooling down the space quickly as the blades move swiftly. An additional benefit is a ceiling fan usage avoids the dry feeling associated with air conditioning.
Lowered energy costs: With a average consumption of 40W, a fan surely saves energy as compared to the air conditioner. As a ceiling fan is turned on for hours daily, its low power use helps to save the world and also save your money.
Beautiful interior: Everyone likes to have beautiful home design and the latest trends include installing fans as home decor. It is a efficient way to have two features (fan and light) in the same device, saving space and money in avoiding extra wiring works.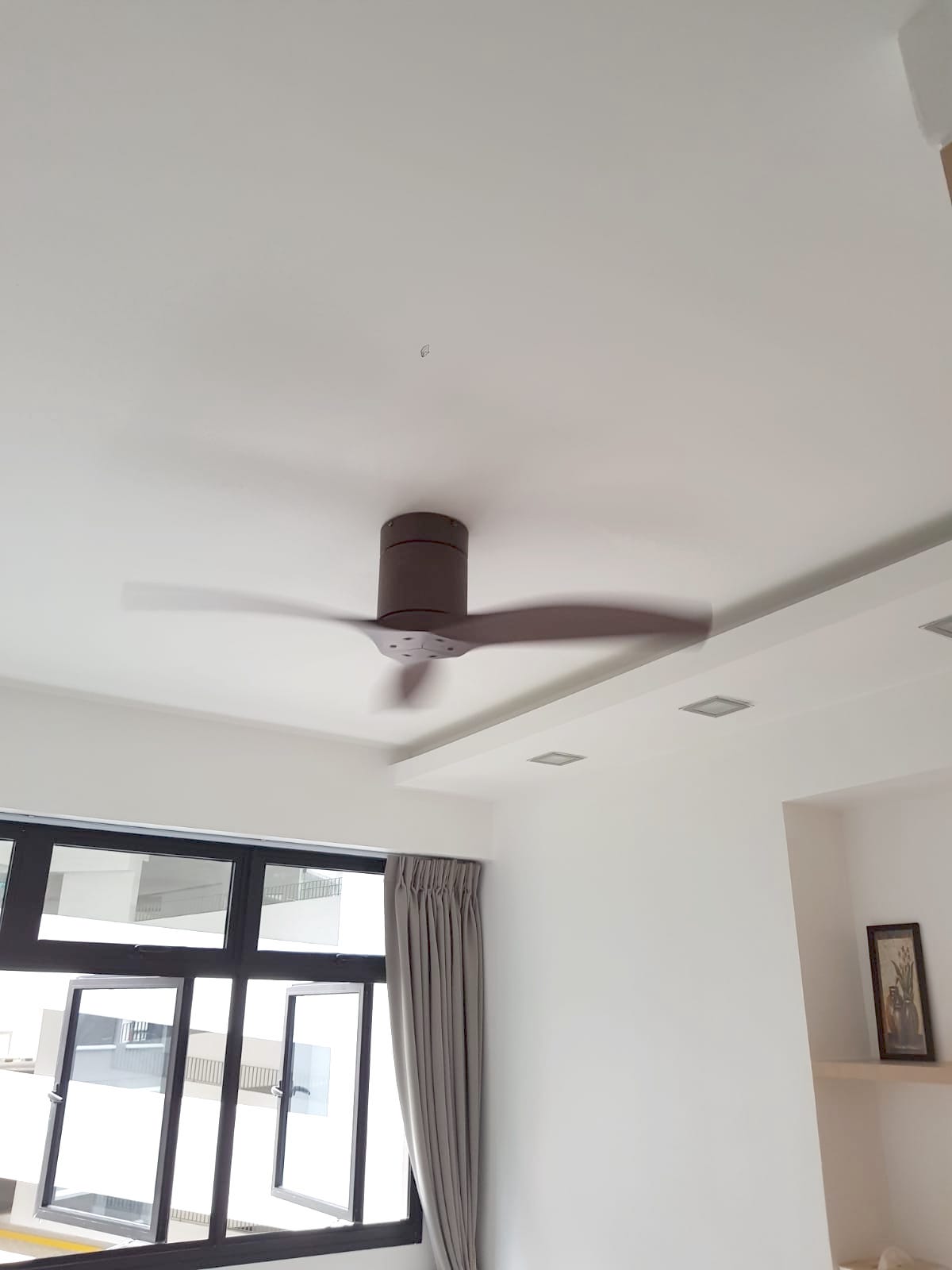 What are the Types of Ceiling Fans?
Direct Current (DC) Ceiling fan
DC motor ceiling fans promises lower power consumption and hence better energy savings as compared to AC motor fans. They are also quiet.
A DC fan can rotate in a forward and reverse direction. Reverse direction pull the air up so its cooler at the sides while being still in the middle. It is suitable for elderly or young children who do not want the wind to blow down on them continuously
Alternating Current (AC) Ceiling fan
It rotates in a single direction, pushing the air downwards. Traditionally, the AC fan provides a stronger output wind than DC fans. Suitable for people who want very strong wind and homes that facing evening sun.
Ceiling Fan with Light
Ceiling fan with light provides a convenient package that cools down and brighten the room at the same time. It is most suitable for Singapore homes as our rooms usually only have one electrical point. And there is not enough space to install a separate fan and light fixture. You can choose between tri color, single color and removable e27 light fixtures. Each fan comes with its own unique light option and 1 year local warranty.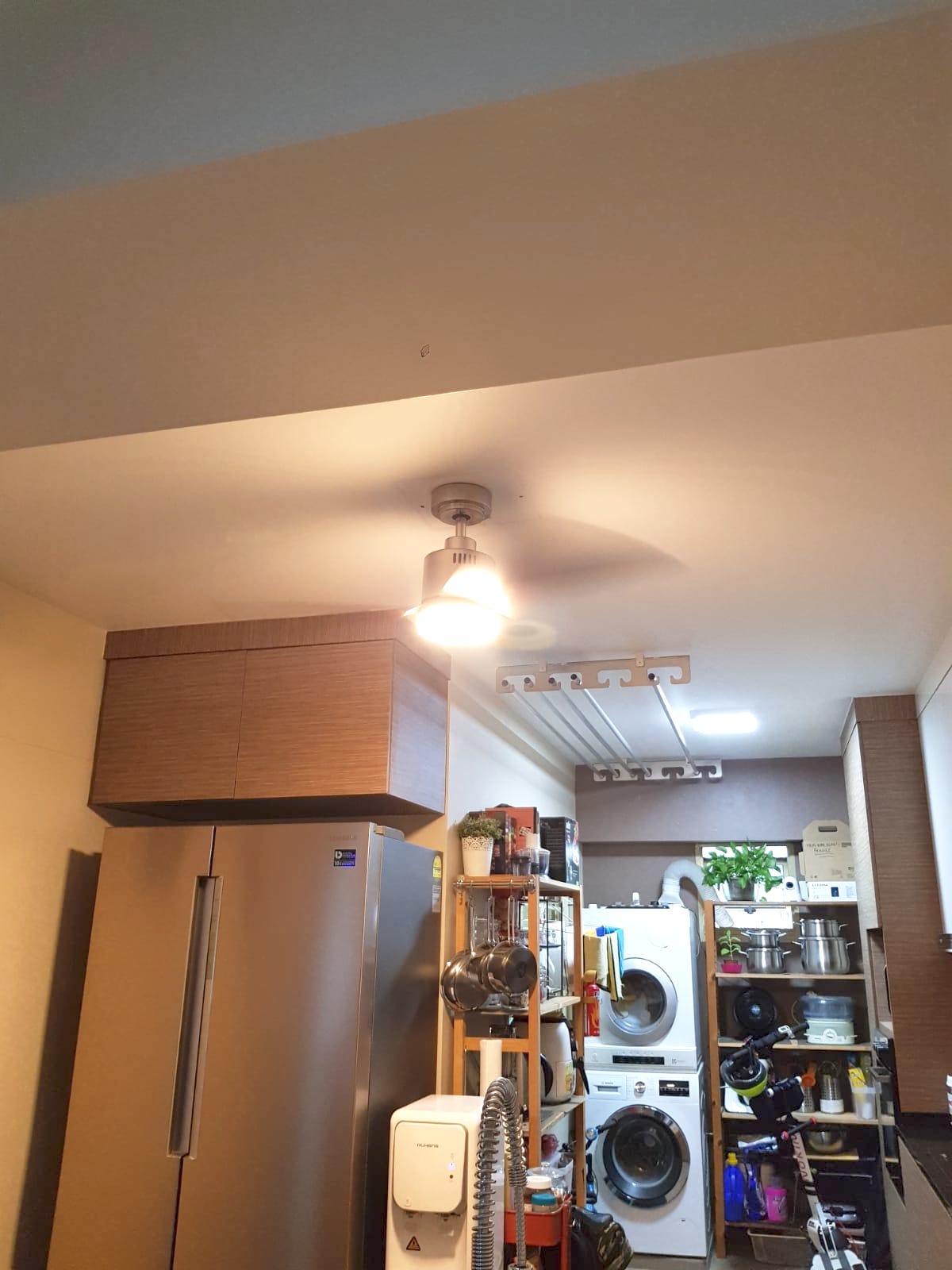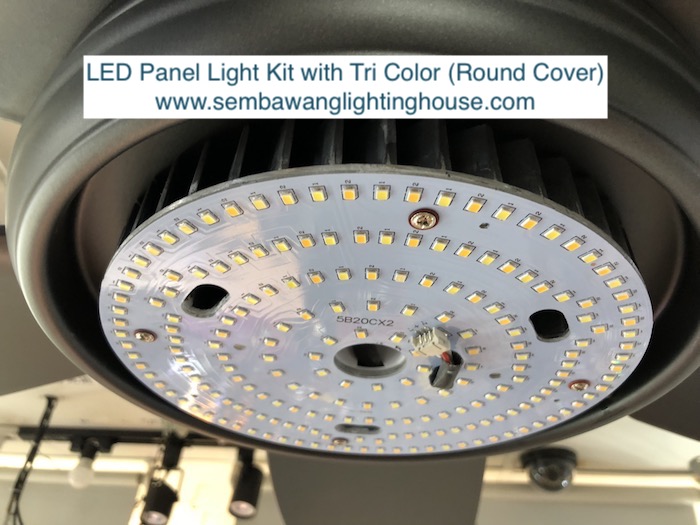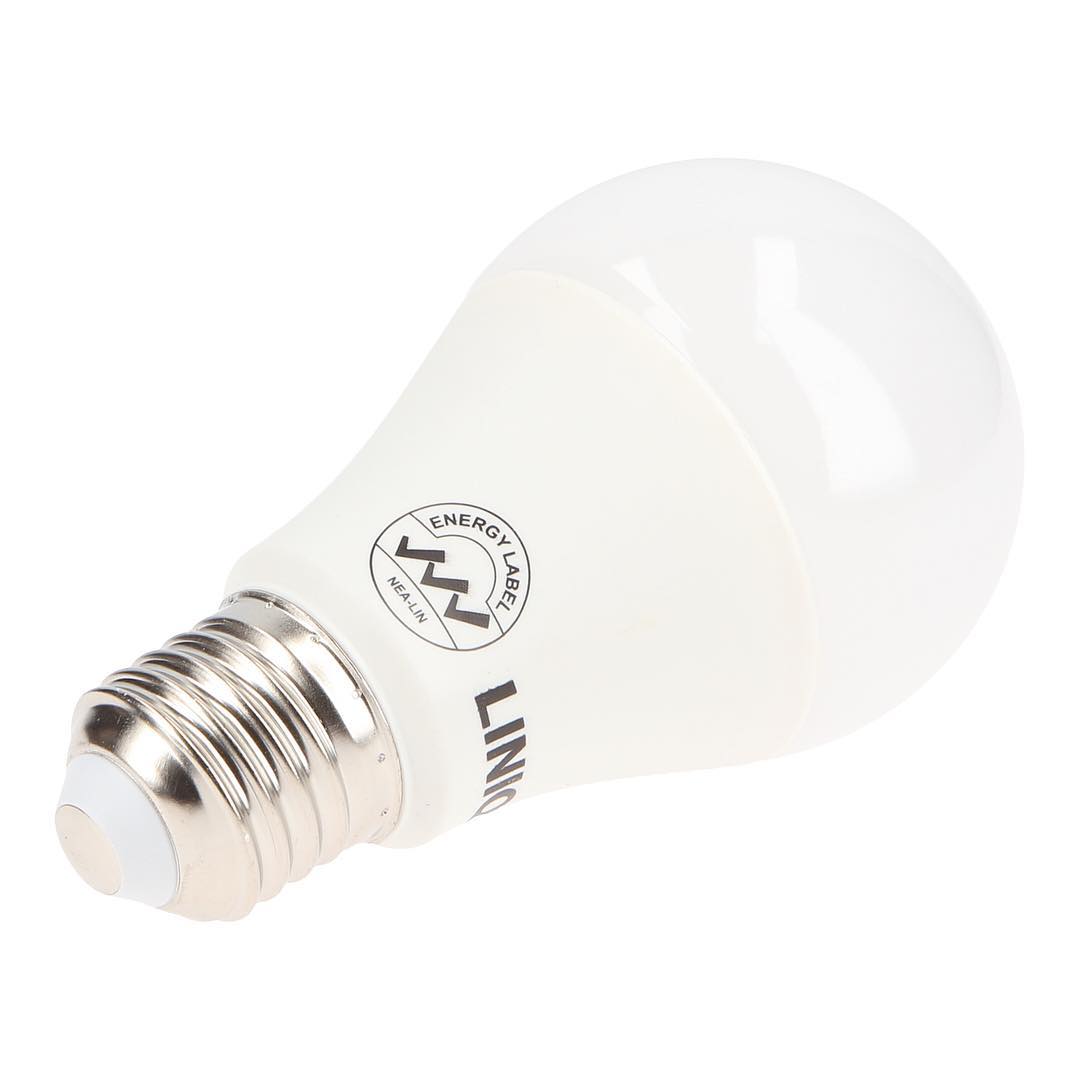 Ceiling Fan without Light
Ceiling fan without light are ideal for customers whom already have a lot of lights in their homes. Such models are usually very simple in design with a flat cover below.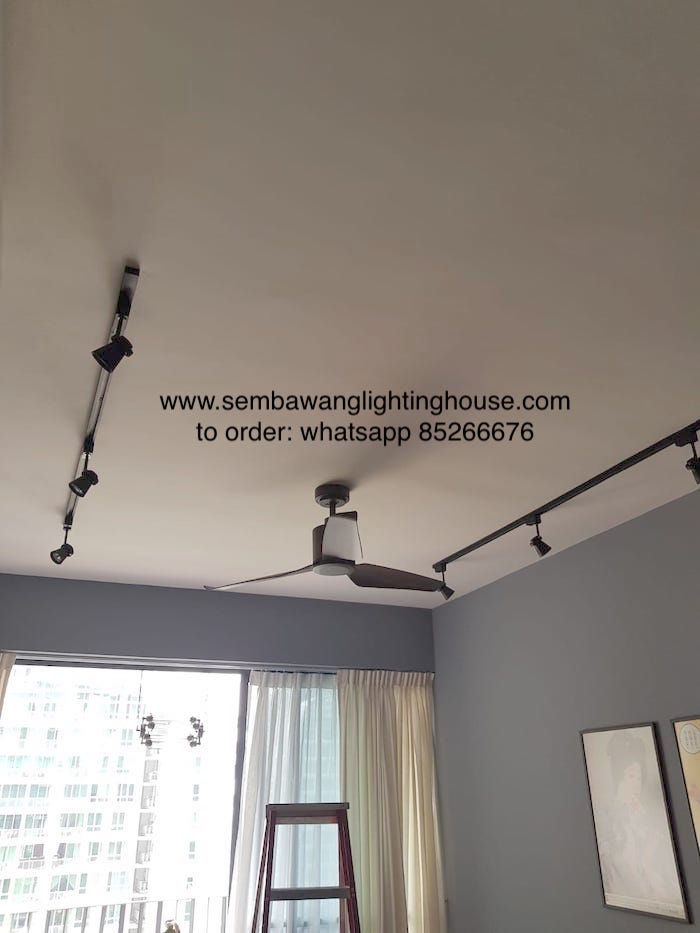 What is the typical structure of a ceiling fan?
The best ceiling fans in Singapore normally have a DC motor, simple LED lights and a remote control the light and fan speed.
Drop rod: Standard rod is about 5 inch giving a height of 30cm from ceiling to blade when installed. This 30cm is suitable for standard HDB/BTO (2.6m height) and standard condo (2.7-3.0m height). We recommend to buy longer rod if the height is above 3m. A good distance away from the ceiling and wall will help in generating good wind flow and performance.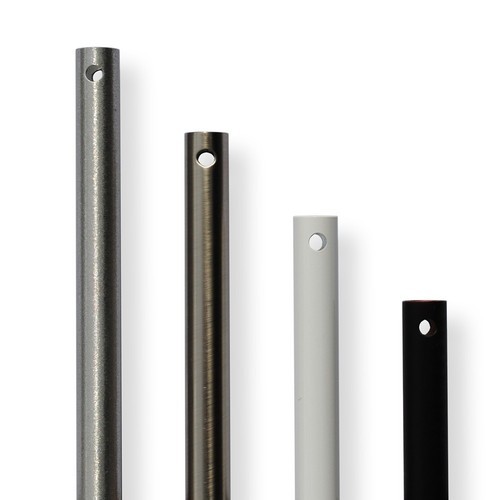 Some fans are flush to the ceiling giving a very slim profile. These are most suitable for very low ceiling height. Models include KDK M11SU, U48FP, U60FW and Fanco FFM4000.
Blades: A typical fan comes with 3, 5 and sometimes 4 blades. Usually 5 blade ceiling fans are stronger than 3 blades, but not a big difference. Most fans are already designed with the specific number of blades. Some customers like to buy 3 blade ceiling fans for simple look and feel.
Now most fans come with acrylic blades. Such material are light weight, easy to maintain and clean. There are even newer models with wood color finishing in acrylic material, giving the wood feel and ease of cleaning. There used to be metal blades but generally unavailable now due to noise and rust.
There are also some wooden blades models with real wood material and finishing. Performance is quiet and provide an authentic wood feel.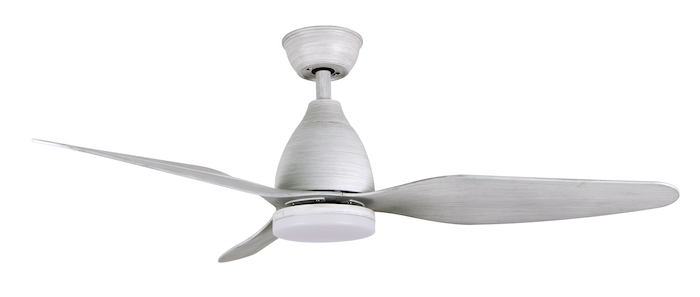 Dark Grey Wood
Pine Wood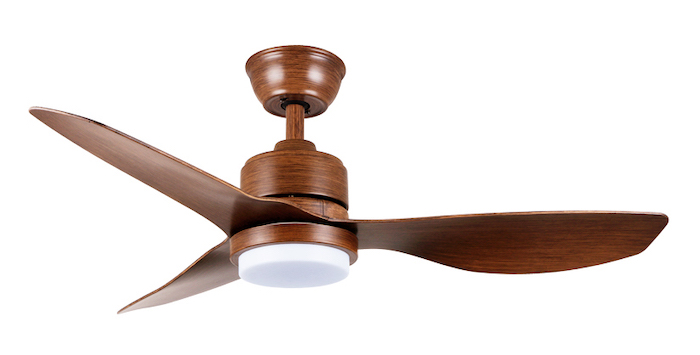 Walnut Wood
Control: Most fans come with handheld remote control for ease of control. You can operate the fan from the comfort of your chair/bed etc. New DC models come with 6 speeds or more, while traditional fan only have 3 speed options. Some fans come with wall regulator, which has to be installed beside the current switch. A few traditional fans come with pull chain control for light and fan speed.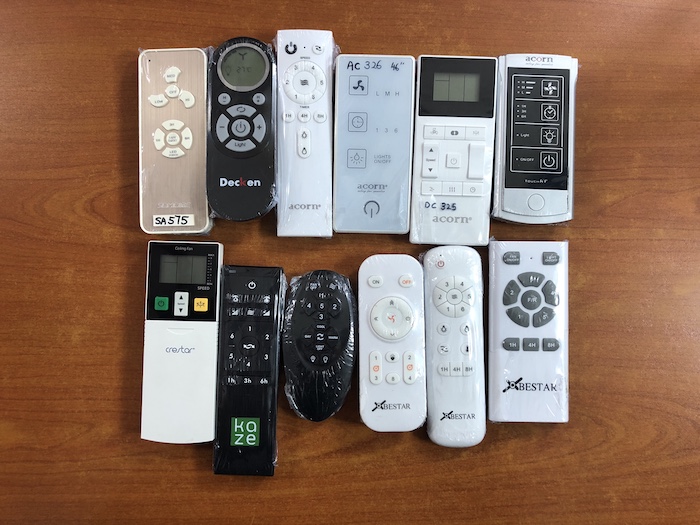 Lights: Most of the ceiling fan in singapore come with lights. The lights are installed in the middle of the blades for balance in look. The room/space is instantly brightened by the LED lights. Save space and money by having the fan and lights together in a device without the need for further electrical wiring works. Ceiling fan with lights
There are also some fans without lights for simple look or for houses with plenty of existing lighting fixtures.
What to look for while choosing the perfect ceiling fan?
Singapore Safety Mark
It is important to buy ceiling fans with Singapore Safety Mark. Such ceiling fans are tested locally and suitable for Singapore home use, unlike those sold in Malaysia or Taobao.

Power/Energy Consumption
DC ceiling fan promises 50% savings in energy use. Generally, a DC fan consume about 40W while a AC fan use about 80W. DC ceiling fans also provides a better quiet experience while you rest at night.
Airflow
Airflow is the amount of air that is displaced by a particular ceiling fan per unit time. It is measured in Cubic feet per minute (CFM). The higher the CFM, the stronger the wind to cool down the room quickly.
Size of the room
It is important to choose the correct size of fan relative to the area of the room/space. Have to buy a fan is not too small or big. A fan too small will leave the outer space hot. A fan too big will create noise and performance issues. Ideally, we recommend a clearance of at least 50cm around the fan for good wind flow and performance. That means 50cm away from the side walls/L-box/ cupboard.
Here are some choices based on different sizes:
Position
Ideal to install the fan in the above the activity area e.g. on top of the sofa, dining table, bed. If the space is big, we recommend you to install 2 fans instead of 1 in the middle. Installation service is available to shift the fan, run a new point for areas without wiring.
Warranty
Most of the fan come with 1 year on-site service, 1 year for LED and Remote. Some of the fans have 10 years or even lifetime motor warranty. Efenz has the longest on-site warranty 3 years currently.
To get the best ceiling fan for your home, friendly and professional sales advice and efficient installation, kindly come to Sembawang Lighting House for the best ceiling fan choices.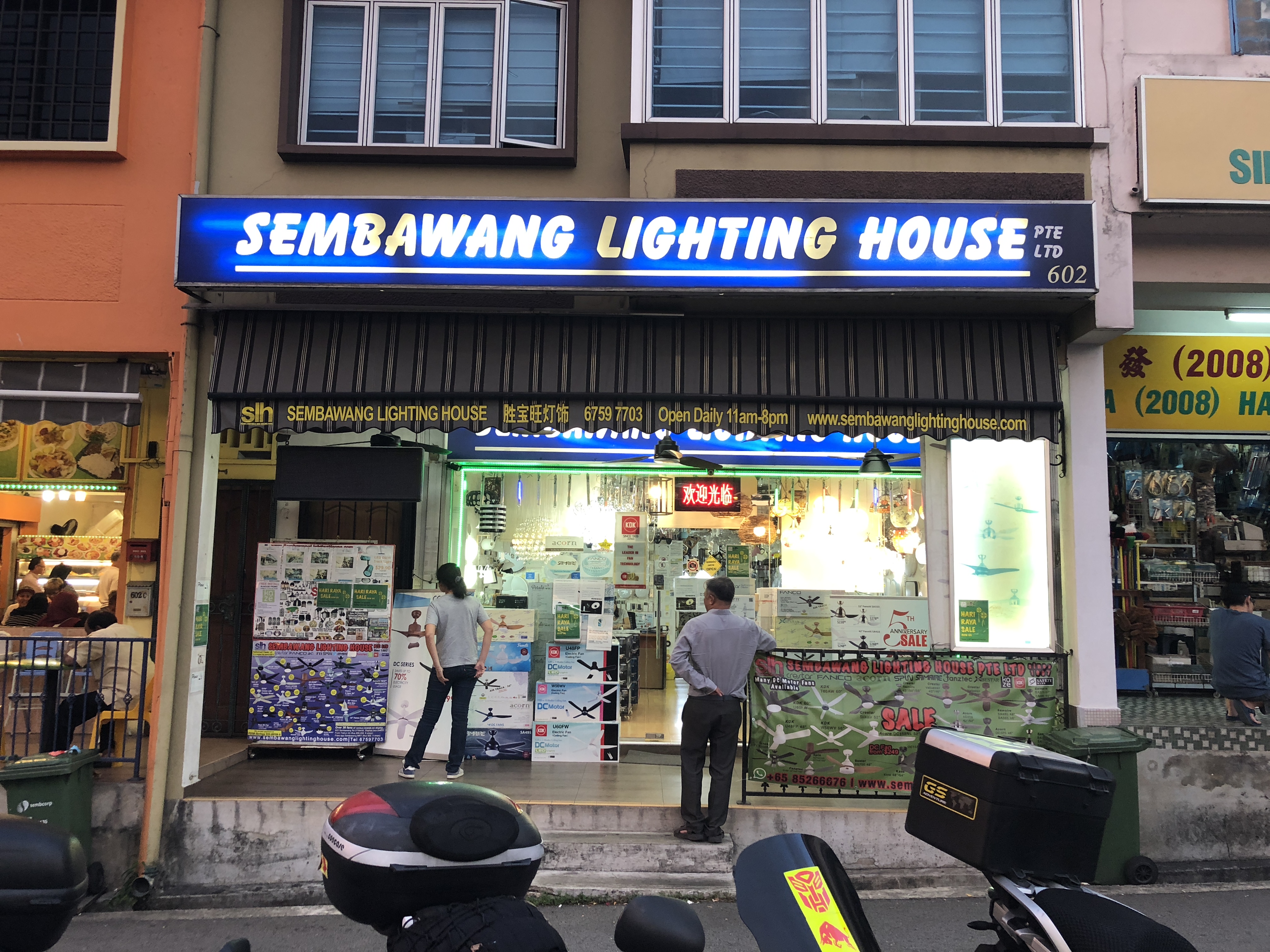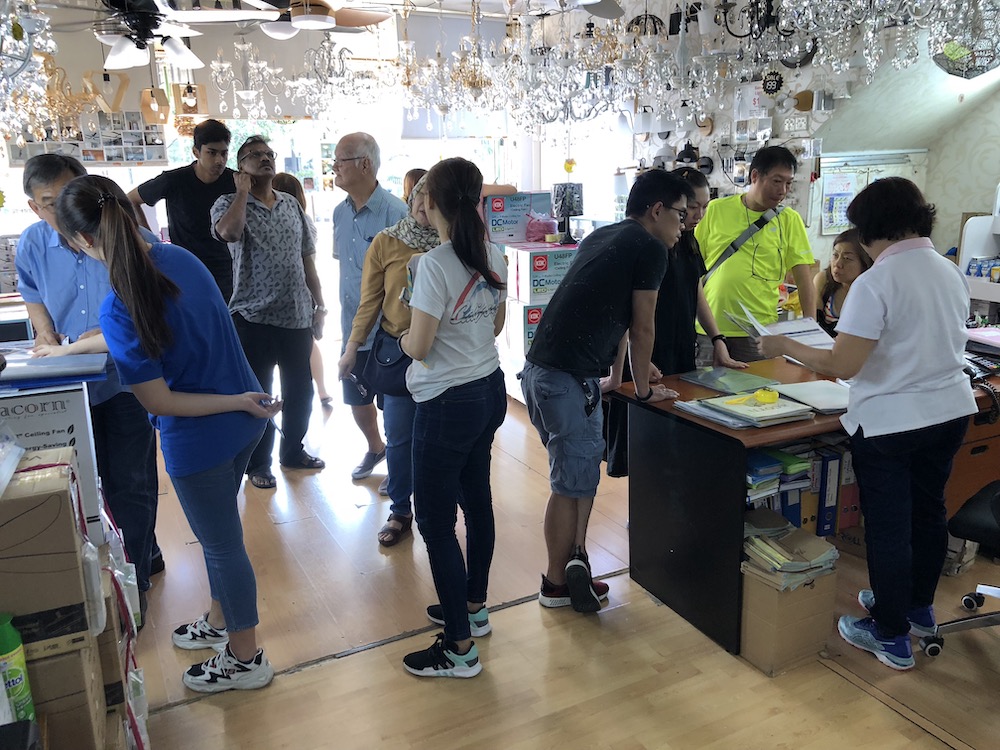 Sembawang Lighting House Pte Ltd
Address: 602 Sembawang Road Singapore 758458 (shophouse beside Sembawang Shopping Centre)
Call: (65)67597703
Whatsapp: (65)85266676
Email: slh8888@hotmail.com
Open Daily 11am to 8pm
Public Holidays open 11am to 7pm