Description
Crestar Icol 40"/46" AC Ceiling Fan (Matt Black)
Product Price (Payable to POSB Savings 022-08358-9)
40"/46" Fan + Regulator + No Light = $248 (Usual $268)
40"/46" Fan + Original Remote + No Light = $260 (Usual $348)
40"/46" Fan + Original Remote + Original Tri Colour LED 20W = $368 (Usual $458)
Installation services available from $40 per fan (Pay direct to freelance electrician in cash)
Install on Concrete ceiling, existing point, without centre panel, height 2.7m or less = $40 per fan
Install on Concrete ceiling, existing point, without centre panel, height 2.8m - 3.2m = $50-$60 per fan
Install on centre panel, existing point = $60-$80 per fan
Install on False ceiling, existing point, to do support, flat ceiling, height 3.2m or less = $150-$200 per fan
Install on False ceiling, support already done (no need to reopen false ceiling), existing point, height 3.2m or less = $60-$80 per fan
Shift existing point with PVC casing = $20 per metre
New point with PVC casing = $80-$120 per point
Install regulator - Add $10
Highlights
Simple flat design
Reasonable consumption AC motor (80-120W)
Tri color lighting (For LED panel version)
Suitable for medium size area, room, dining, small living
Singapore Safety Mark for all Crestar fans
10 year motor warranty. 1 year warranty for led and remote.
We (Sembawang Lighting) uses original fan accessories (e.g. remote control, led light kit, wall regulator) to ensure maximum performance and local warranty validity by Crestar Singapore.
Specifications
Suitable: Small living, bedroom, balcony

Model:

CSL103 iCol 40" / 46"
Size: 40" or 46"

Motor:

Crestar Super 153 Alumi Motor (AC Motor)

Housing:

Metal Alloy

Blade:

3D Double Angle Polycarbonate Blade

RPM:

105-235 / 105-225

Controls:

Wall Regulator / Remote Control

Power:

2.8 / 2.7 meters per second

Light Options:

20W Tri-Color LED Panel (Optional)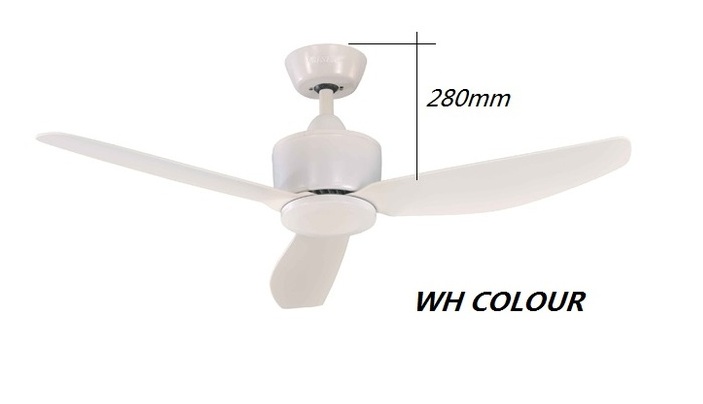 View All
Close